TWTA Manufacturer Relies on Industry Veteran's Expertise to Cultivate Customer Partnerships, Oversee New Marketing Campaigns
November 1, 2012 – Fremont, Calif. – dB Control, a manufacturer of reliable, high-powered microwave amplifiers, radar/electronic countermeasure (ECM) transmitters and power supplies, has promoted industry veteran Steven Olson to Director of Marketing. Previously Marketing Manager, Olson will continue to cultivate partnerships with current and prospective customers and oversee strategic marketing campaigns. In addition, he will use his industry experience to guide the company's marketing efforts as it explores new military and commercial applications, and grows its international customer base.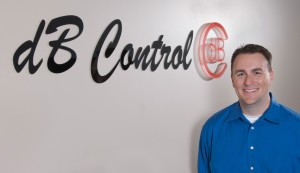 dB Control President Fred Ortiz said, "For more than five years, we've relied on Steve's marketing expertise. His support has been invaluable during some of dBC's most monumental changes, including our acquisition by HEICO. We're looking forward to all that Steve can help dB Control achieve as we expand our capabilities and increase our presence in the global market."
Prior to joining dB Control in 2007, Olson was a product manager at CPI International, Inc. where he was involved with microwave, radio frequency and power product solutions for a range of industries –  including defense, communications, medical and scientific. Olson holds a B.S. in Marketing from San Jose State University and an M.B.A. from Notre Dame de Namur University.