Power Solutions Built To Your Specifications
dB Control designs and manufactures high-power microwave amplifiers, transmitters, high- and low-voltage power supplies and modulators for radar, ECM and data link applications. Our high-quality products offer reliability unmatched in the industry. And the modularity of our designs enables us to rapidly configure power products for custom applications.
For more information about how our products meet your specifications and platforms requirements for ground-based, shipborne and high-altitude military manned and unmanned aircraft, please contact info@dbcontrol.com, or call (510) 656-2325.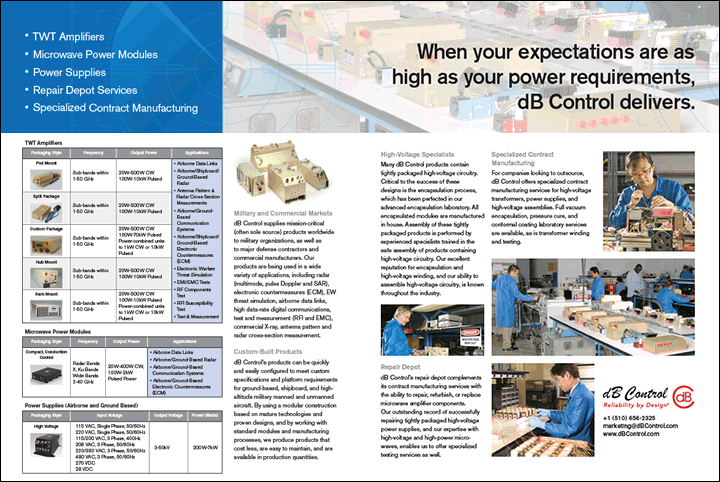 Many of our products are ITAR controlled and are not listed. For specific applications, please contact us at info@dbcontrol.com.