TWT Amplifiers, MPMs, High-Voltage Power Supplies Built to Your Specs

dB Control designs and manufactures high-power microwave amplifiers, transmitters, high- and low-voltage power supplies and modulators for radar, electronic warfare, electronic countermeasures and data link applications. The modularity of our designs enables rapid configuration of power products for custom applications. Need a solution for ground-based, shipborne or high-altitude military manned and unmanned aircraft? We'll meet your specs and platform requirements. Every time.
Rugged TWT Amplifiers for Critical Military Operations
Our high-power, helix and coupled cavity traveling wave tube amplifiers (TWTAs) cover the 1 – 50 GHz frequency range and are available with continuous wave or pulsed power. Built to withstand harsh environmental conditions, they are suitable for shipboard and ground-based mobile systems as well as unpressurized airborne environments. Our TWTAs incorporate dB Control's proprietary potting and encapsulation processes to provide extremely dense packaging without sacrificing reliability or performance. Since 1990, our TWTAs have been fielded to support radar, EW, ECM and data link applications.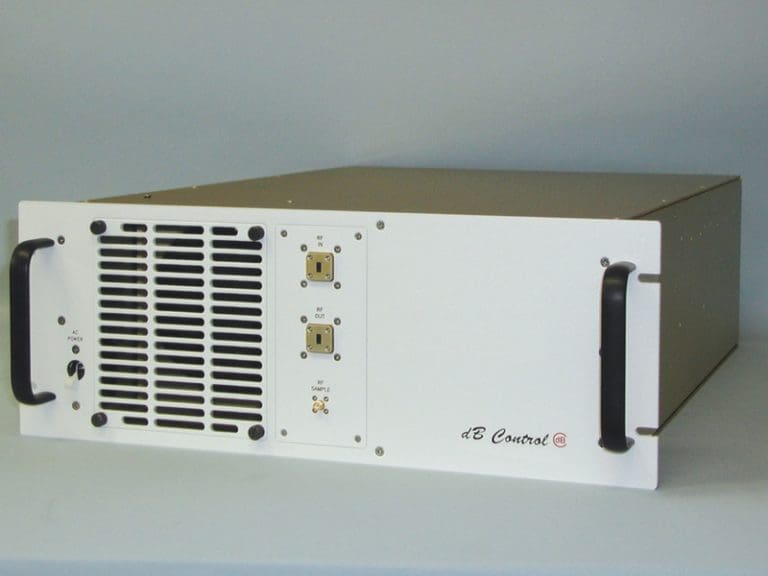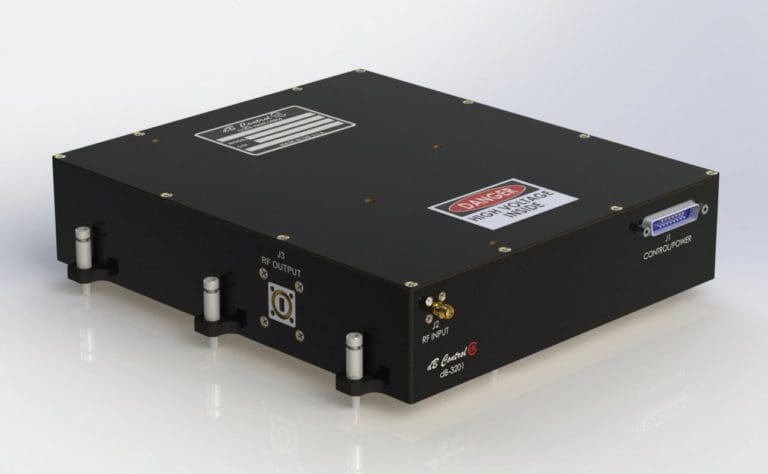 High-performance MPMs for Radar, ECM Data Links
In many modern military applications, stringent requirements for size and weight must be met without sacrificing power or performance. Our high-efficiency, conduction-cooled microwave power modules (MPMs) provide extremely dense packaging across the 2 – 40 GHz frequency band. dB Control's MPMs are based on a modular design for easy customization and are available with continuous wave or pulsed power. Each MPM is a complete microwave amplifier that uses traveling wave tubes and solid state technologies to provide the best of both worlds for military and commercial applications.
Reliable Power When and Where You Need It
These tightly packaged high- and low-voltage power supplies are used in airborne, shipboard and ground-based applications. Fully qualified for mission-critical operations, the power supplies are suitable for very low phase noise and spurious radar transmitters, SAR, multimode radars, data links, etc. – depending on voltage. Many of our products are ITAR controlled and unlisted. For specific applications, contact info@dbcontrol.com.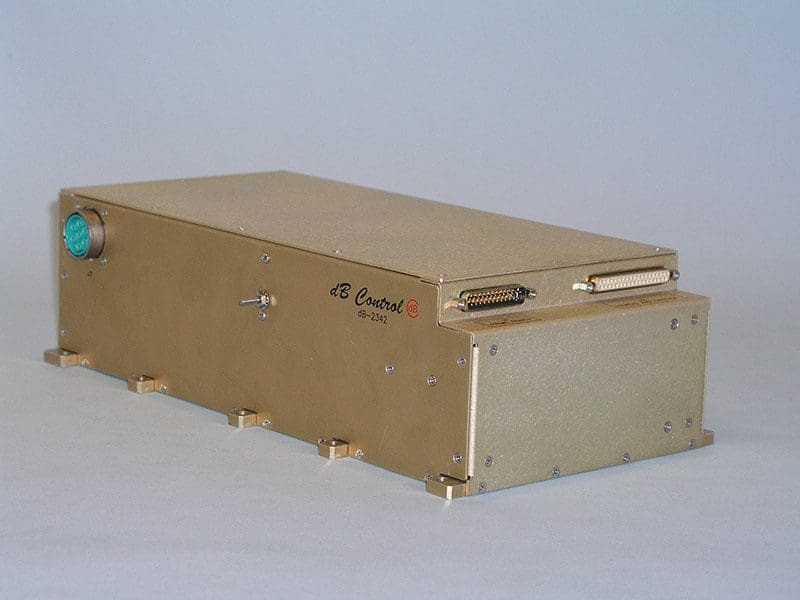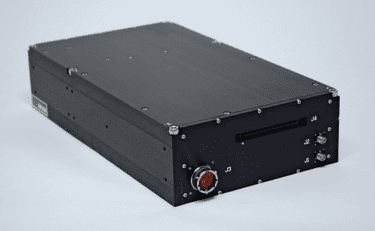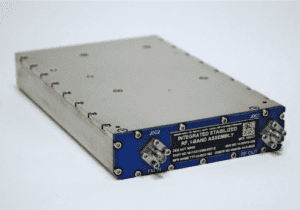 Custom Radio Frequency (RF) Receivers and Sources
FLO – Frequency Locked Oscillators cover frequencies ranging from 2 to 36 GHz. They are capable of changing frequencies in the order of hundreds of nanoseconds. FLOs offer various modulations, such as AM, FM and PM.
IFM – Instantaneous Frequency Measurement units measure frequency, as well as power level. They also detect pulse on pulse signals. The DIFM (also available from dB Control) is a dual-channel IFM.
DCU – Digital Control Units are capable of controlling a single FLO and other RF equipment. The DCU can be controlled and set up with a network port or can be pre-programmed with a removable SCD card.
ACU – Antenna Control Units are able to play prerecorded antenna patterns and can compensate for platform movements. For example, they can compensate for tilt and roll when mounted on an aircraft.
IDCU – Integrated DCUs combine the control and interface power of a DCU with the RF capabilities of a FLO and the capabilities of an ACU for a complete integrated system controller in a single unit.
Other Custom Products – Companies often have a problem of compatibility when they possess RF units of different generations. dB Control analyzes these situations and builds translation units that allow older systems to communicate and interact with newer ones.
interested in our products?