About dB Control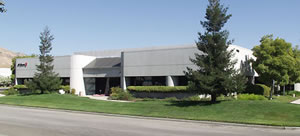 Established in 1990, dB Control Corp., a subsidiary of the Electronic Technologies Group (ETG) of HEICO Corp., supplies mission-critical, often sole-source, products worldwide to military organizations, as well as to major defense contractors and commercial manufacturers.
dB Control designs and manufactures reliable high-power TWT Amplifiers (TWTAs), microwave power modules (MPMs), transmitters and power supplies with modulators for radar, electronic countermeasures (ECM), and data link applications. The company's high-power amplifiers use solid state, as well as vacuum electron devices and cover the 1 to 50 GHz frequency range.
The modularity of dB Control's designs enables rapid configuration of custom products for a variety of platforms, including ground-based and high-altitude military manned and unmanned aircraft. dB Control has an outstanding record of successfully repairing, refurbishing and replacing tightly packaged high-voltage transformers, assemblies and power supplies.
The company offers specialized contract manufacturing, transformer winding and testing, full vacuum encapsulation, pressure cure, conformal coating and repair depot services from its modern 52,100-square-foot facilities in Fremont, California.