Rugged Traveling Wave Tube Amplifiers (TWTAs) For Critical Military Applications
Our high-power, helix and coupled cavity traveling wave tube amplifiers (TWTAs) cover the 1-50 GHz frequency range and are available with continuous wave or pulsed power. Built to withstand harsh environmental conditions, they are suitable for shipboard and ground-based mobile systems as well as unpressurized airborne environments. Our TWTAs incorporate dB Control's proprietary potting and encapsulation processes to provide extremely dense packaging without sacrificing reliability or performance. Since 1990, our TWTAs have been fielded to support radar, electronic countermeasures (ECM), and data link applications.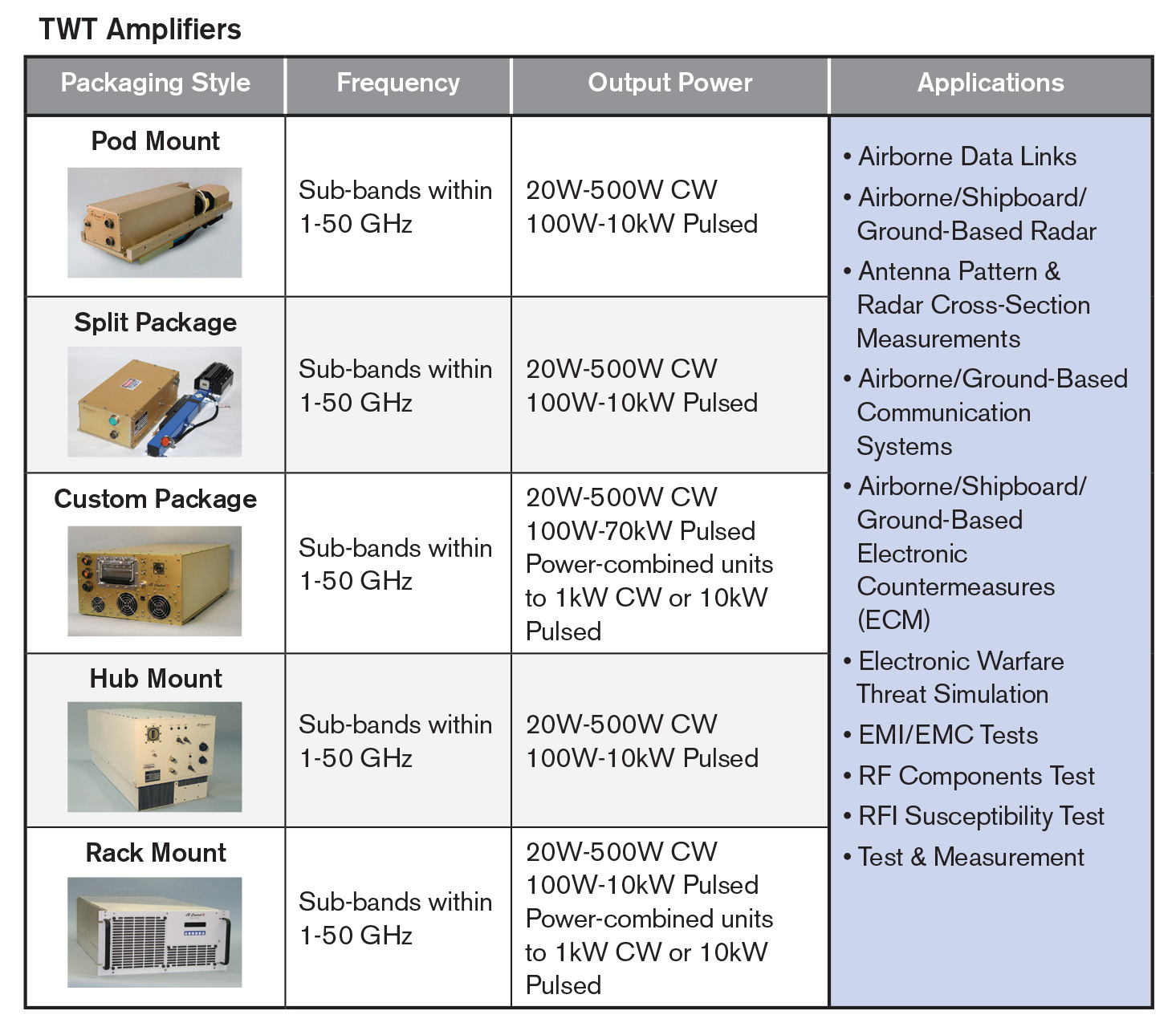 Many of our products are ITAR controlled and are not listed. For specific applications, please contact us at info@dbcontrol.com.